PLANNED UPCOMING ADVENTURES

---
One way deadhead seats available
March 29 Huntington,WV to Washington, DC
April 2 Washington, DC to Huntington,WV
April 21 Huntington, WV to Washington, DC
$500

MAY 3 - MAY 8 WASHINGTON, DC TO JACKSONVILLE, FL
Our adventure begins in Washington DC on Wednesday, May 3. We depart Union Station at 7:25 PM and can pick up passengers all along the route of Amtrak's Silver Meteor including: Richmond VA, Fayettville NC, Charleston SC and Savannah GA. We reach Jacksonville Thursday, May 4 at 9:09 am. A shuttle bus has been arranged to take you to Fernandina in the afternoon for a tour of the historic city and for the Pirates Parade.
You will stay aboard the Dearing while in Jacksonville. The shuttle will take you to Jacksonville Friday, May 12 for a day of sightseeing and shopping. On Saturday you'll be able to take our bus to Fernandina for a whole day at the Shrimp festival visiting the hundreds of booths and of course eating shrimp.
The Dearing/Berlin will depart on Sunday May 7 at 5:07 and arrive in Washington DC May8 at 7:07 am.
Bedroom B on the Dearing $2,500/person double occupancy
Bedroom A,B, C and F on the Berlin $2,750/person double occupancy
Bedroom D on the Berlin $1,850/person double occupancy
The excursion comes with meals enroute, beverages and snacks, transportation to the Shrimp Festival and downtown Jacksonville and your room aboard the Dearing/Berlin in Jacksonville.

JULY 2 - JULY 5 HUNTINGTON WV TO WASHINGTON, DC
There is no more patriotic place to celebrate Independence Day than Washington, DC and when you are aboard the Dearing it is easy and fun. You will stay in Union Station within walking distance of all the activities. You can see the concert on the mall without braving the crowds by attending the rehearsal the night before. The Parade route is just blocks from our parking spot. Watch all the fireworks in the metro area from your lawn chair atop Union Station's parking garage. There is a special concert in the National Cathedral and of course the Smithsonian Museums. It will be a 4th of July you will never forget.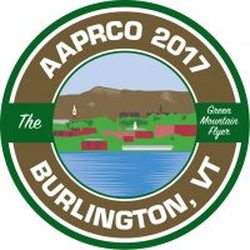 SEPTEMBER 8 - 24
CHICAGO,IL - HUNTINGTON,WV - WASHINGTON, DC OR ALBANY NY ANNUAL AAPRCO SPECIAL TRAIN TO BURLINGTON
See special page

---